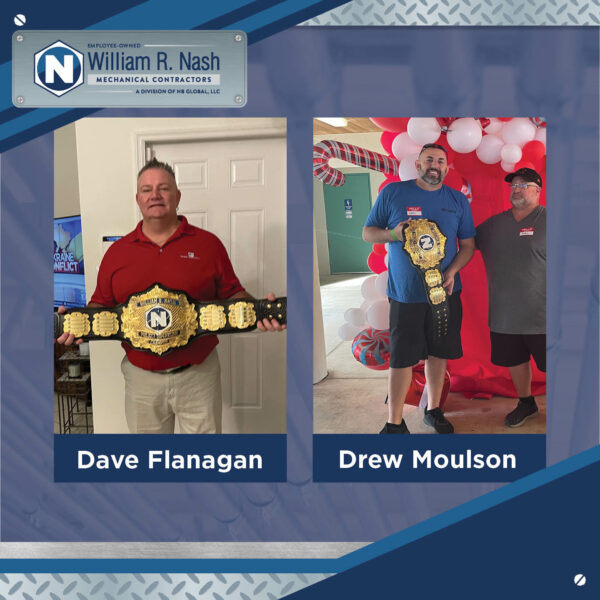 The William R. Nash Champion Belt program.
In December at William R. Nash's annual company picnic, COO, Ryan Nash, introduced a new recognition program!
Ryan Nash explains the thought process behind it, "I had the belts commissioned to recognize two individuals annually who we determine to be the "Champion" of both Project Management and Project Supervision. The leadership team has agreed on the metrics we use to rate each of our project managers and project supervisors. Based upon the metric ratings, we select the champions and present the belt at the company picnic. Next year, the previous years champion will "pass" the belt to the new champion, unless, one or both repeat. I felt that presenting the belts during the picnic was the best way to recognize our champions, in front of co-workers, family, and friends."
The first winners were Senior Project Manager, Drew Moulson and Field Operations Manager, Dave Flanagan!
Congrats gentlemen! Well deserved!