Let us help you with your transition.
Who We Are
HB Global is the ESOP  holding company to two successful business units: HB Mechanical Group and HB Home Services.  HB Mechanical Group houses 8 commercial industry-leading brands operating across the United States and Virgin Islands. HB Home Services, located in Central, PA, Harleysville, PA, and Baltimore, MD provides top-tier services to residential customers. Our companies are leading their markets in HVAC, plumbing, and mechanical in both service and design & build.
HB Global is committed to acquisitions as part of its strategy for growth. Since 2011, we have completed over 20 successful acquisitions. Every acquisition is uniquely structured to fulfill their previous owners' retirement goals. We offer a collaborative process that allows flexibility for how your business fits into our organizational structure, which makes us a compelling and viable alternative to private equity for your succession planning needs.
We are not a synergistic buyer and recognize the importance of our acquisitions to our long-term commitment of growth. We work to provide financial goals and cultural and operational procedures to enhance performance to deliver greater returns for our employee owners.
Our portfolio of companies and their employees are extensions of our family. As an employee-owned company, we strive to create a substantial retirement plan for as many of our employee owners as possible.
We are seeking partners that will expand our geographic footprint and support our strategic objective of growth through aligned acquisitions.
View our acquisition book here:
Choosing an organization that will work with you to ensure success for everyone, including your employees is important. That is why we offer the following: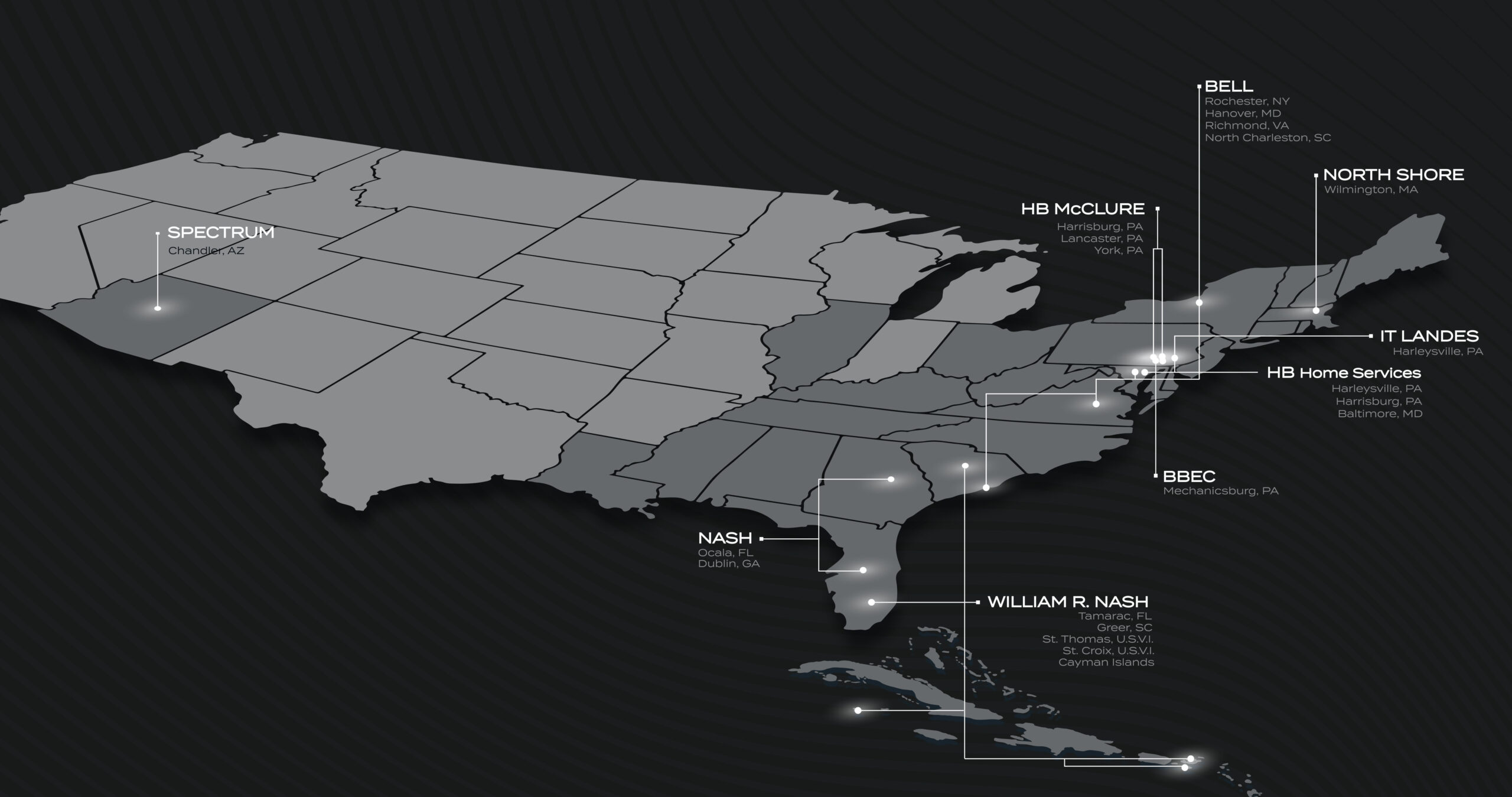 We integrate newly acquired companies into our family

We are a viable alternative to private equity firms for sellers without succession plans

We offer a collaborative process and flexibility in transaction structure based on the owner's goals for retirement

We offer owners a chance to reward their employees for loyalty to their organization with our ESOP structure, ensuring that your employees are taken care of. Your employees become owners

We support your business strategy for growth.

We are committed to your long-term success
Looking to hear more?
Reach out to our acquisitions team.
IT Landes is a 4th generation family-run business, founded in 1929. We looked to merge with HB McClure because of their strong reputation as a leading mechanical contractor in the region and because of their employee-owned [ESOP] culture. Mike and I felt this was our best way to transition out of an ownership role and reward our current staff. In addition, HB McClure's commitment to deliver superior customer service is a perfect fit with our business philosophy and culture.
In 2016 after a battle with a stress related illness and 40 years in the construction business I decided it was time to for the next stage in my life. The acquisition of Nash P&M by HBGLOBAL was a perfect fit for my needs to transition out of the business with what I required for retirement, and give my son and our 200 employees a better future and great benefits. This allowing the Nash legacy to continue for generations to come.