HB Global Acquires The Bell Company, an East-Coast Mechanical & Plumbing Contracting Company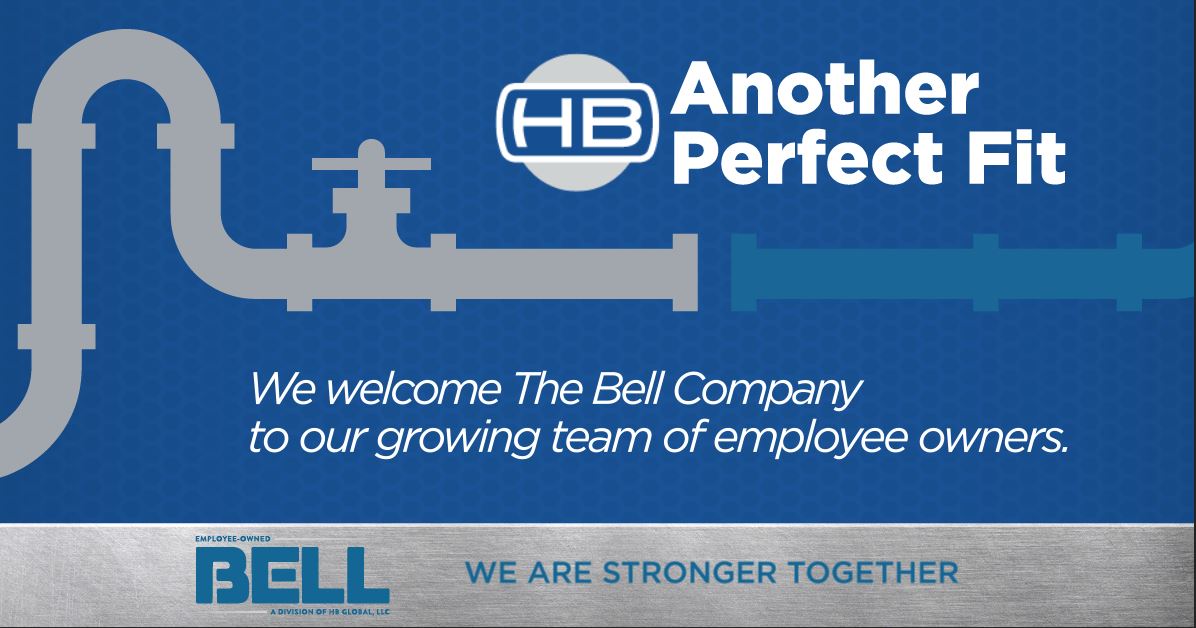 The Bell Company acquisition is expected to help drive share value and build a positive culture for HB Global's employee owners.
HARRISBURG, PA, December 1, 2021: HB Global, LLC, one of the fastest-growing companies headquartered in Central PA, has announced the purchase of The Bell Company, a mechanical & plumbing contracting company from Rochester, NY.
"The purchase of The Bell Company allows us to further our mission by meeting our financial objectives and creating value for our employee owners.," said Sal Bauccio, HB Global's President of Commercial Business. "They are a trusted leader in their markets with similar values and
deliver a high level of craftsmanship with additional industry experience. We welcome their entire employee base into our employee ownership model."
The Bell Company has three subsidiaries: Bell BCI Company, Bell Constructors, and John P. Bell & Sons, with operating locations in Charleston, SC, Richmond, VA, and Baltimore, MD. Founded in 1940, The Bell Company is an industry-leading provider of heavy, complex mechanical and plumbing construction projects throughout the East Coast. They serve a broad spectrum of clientele such as healthcare facilities, research labs, data centers, government operations, industrial construction, educational buildings, correctional facilities, and nuclear facilities. The Bell Company employs approximately 240 employees and its revenue for 2020 was approximately $80 million.
HB Global, LLC, is an employee-owned parent company with nine mechanical, electrical, and plumbing contracting divisions across the United States. They are committed to empowering their employee owners to make it a great place to work and creating value through their ESOP. This is HB Global's 23rd acquisition in 10 years.