Did you know?
HBU Online offers tutorials for both employees and managers on utilizing the system! Check out the training videos on the homepage.
Employee Learning Objectives: Homepage, Catalog & Courses Overview, How to Enroll and Resume a Course, and Enrollment Emails Overview
Manager Learning Objectives: Admin Portal Overview, How to Enroll Employees in a Course, How to Access Employee's Transcripts and Enrollment Emails Overview
PAVE Highlight: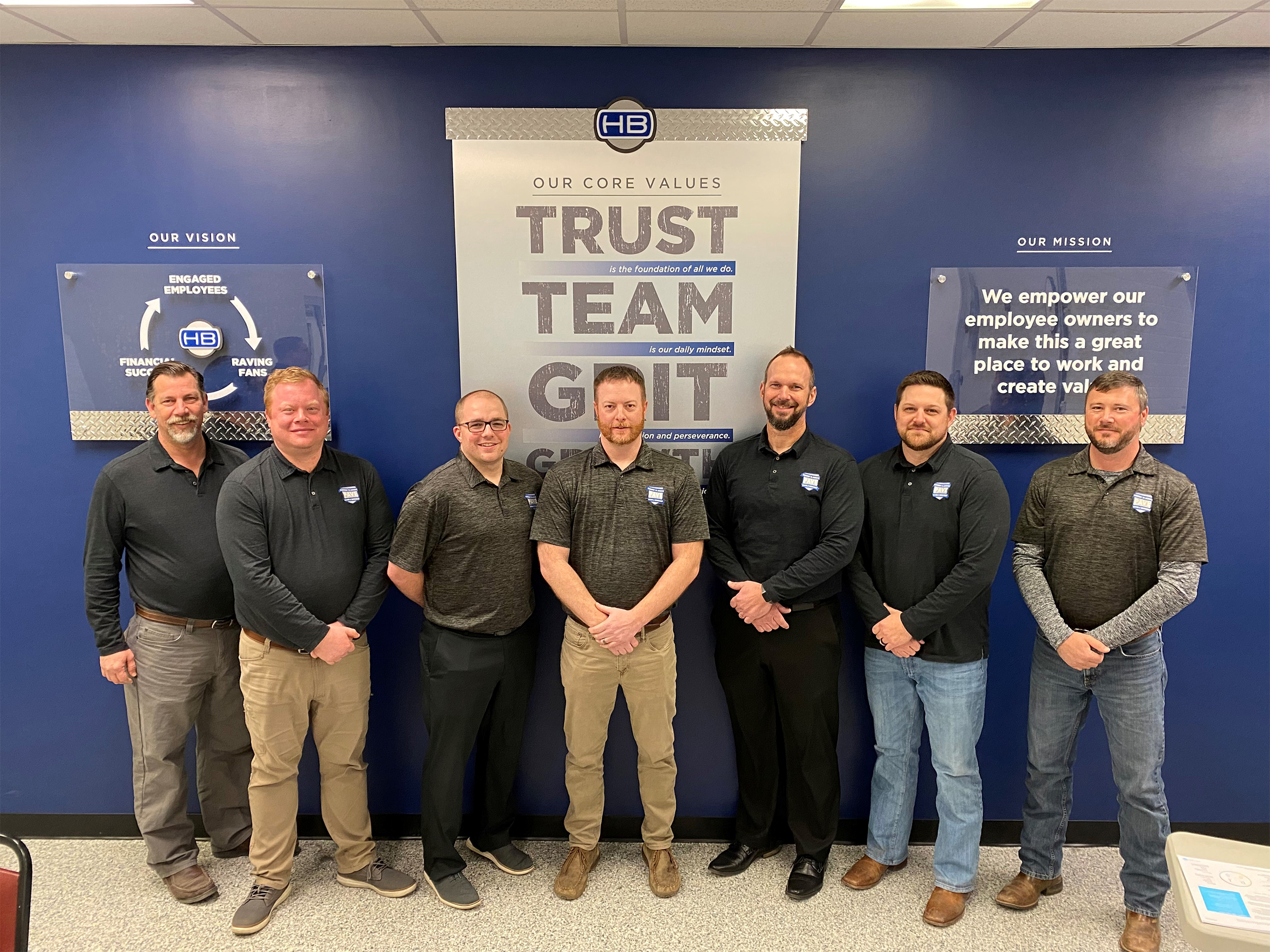 Congratulations to the inaugural PAVE attendees for graduating from the program on January 12, 2022 and paving the way for our future leaders! Pictured from left to right.
Nate Kleintop
HVAC Supervisor
HB Home Services
Dominic Bailor
VP of HVAC Operations
HB Homes Services
Seth Beitz
VP of Service & Special Projects
HB McClure
Matt Chub
VP of Operations
BBEC
Jason Urich
General Manager of Services & Special Projects
Harrisburg Division- HB McClure
Dave Mears IV.
Division President
Spectrum Mechanical & Plumbing
Daniel Douglas
Senior Project Manager
Nash Plumbing & Mechanical LLC.
Not Pictured: Jason Stachelek
HVAC Sales & Install Mgr.
HB Home Services