HB Global's 2022 Divisional Safety Contest
A competition between all HB Global divisions that rewards best-in-class safety performance and most-improved results year-on-year (YoY).
Runs calendar year: Jan through Dec 2022
Awards presented during Annual Meetings 2023.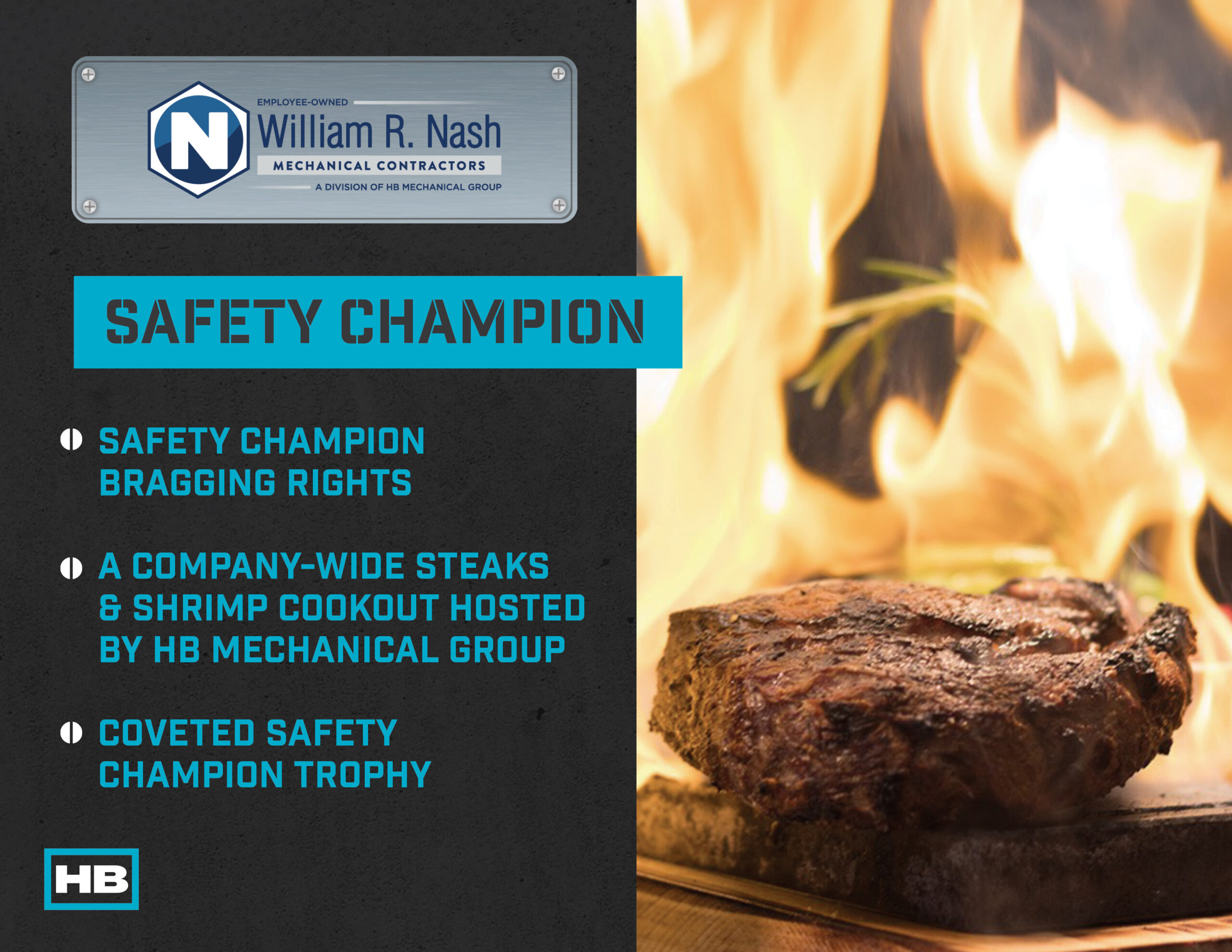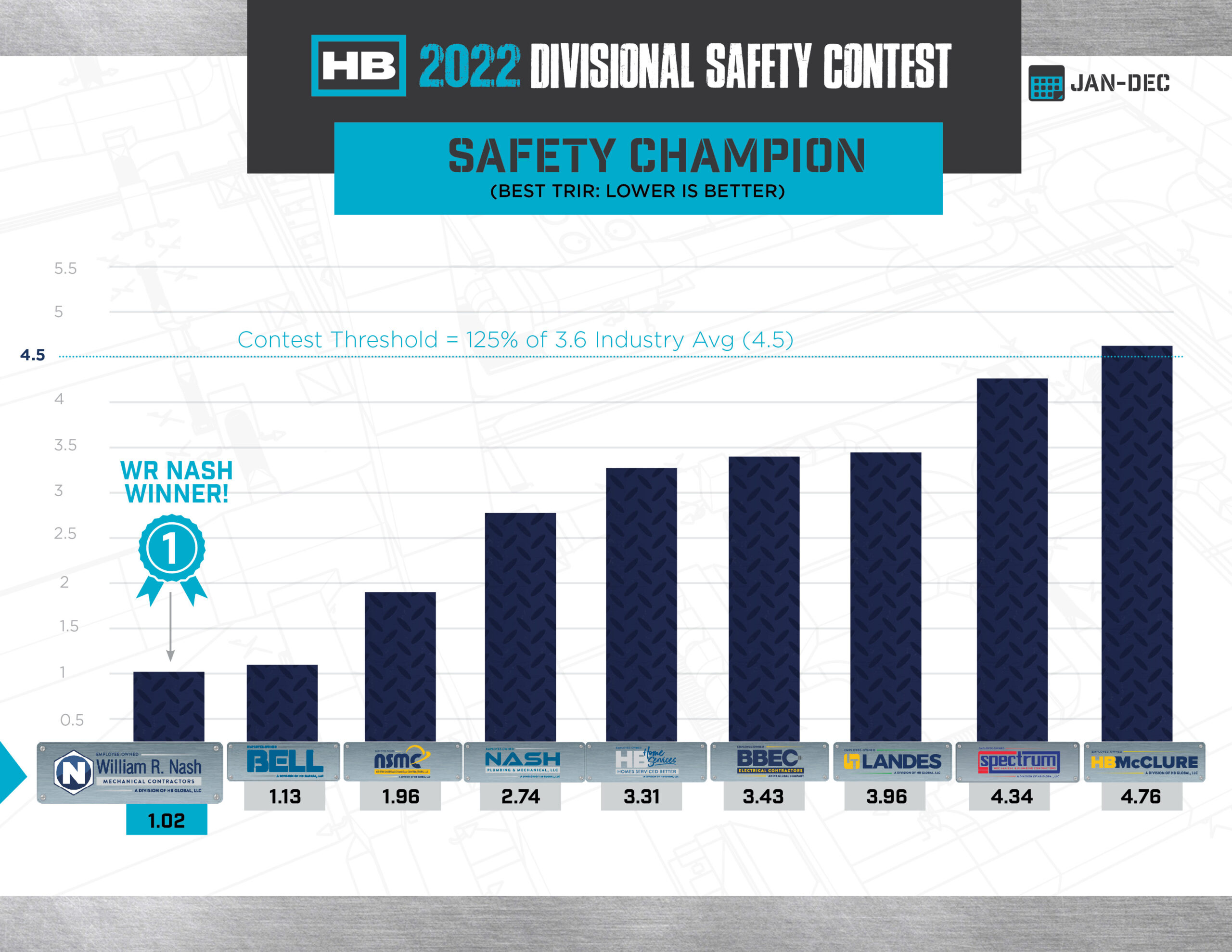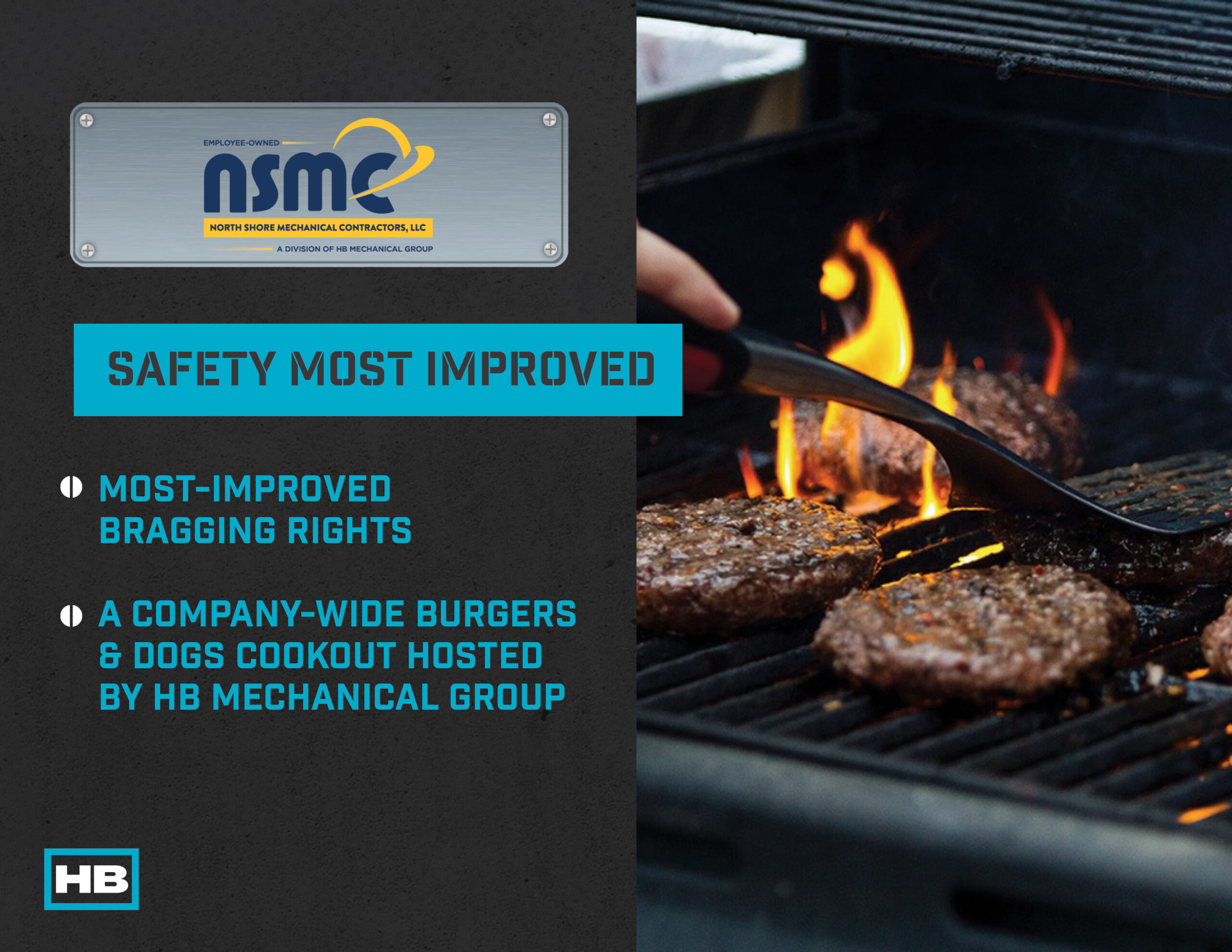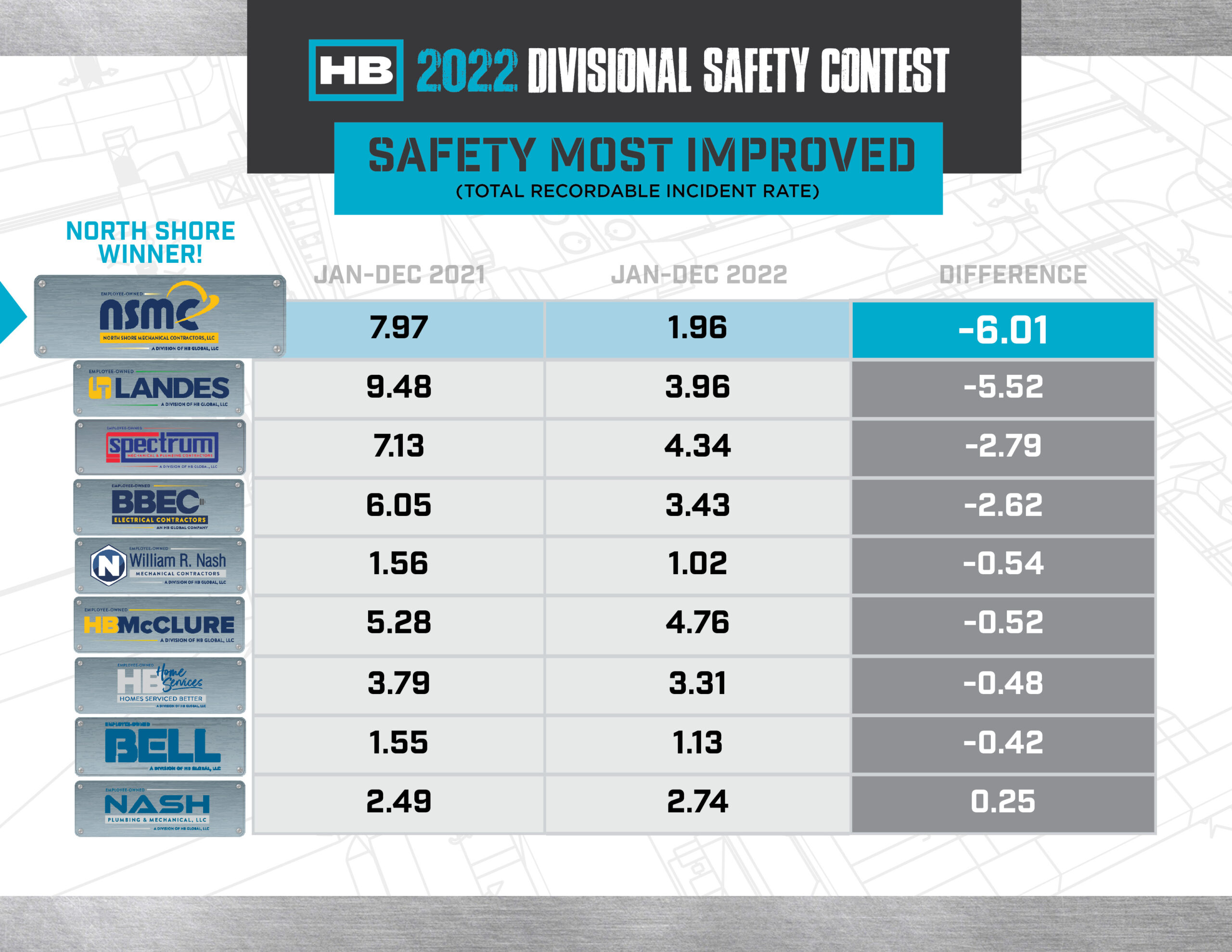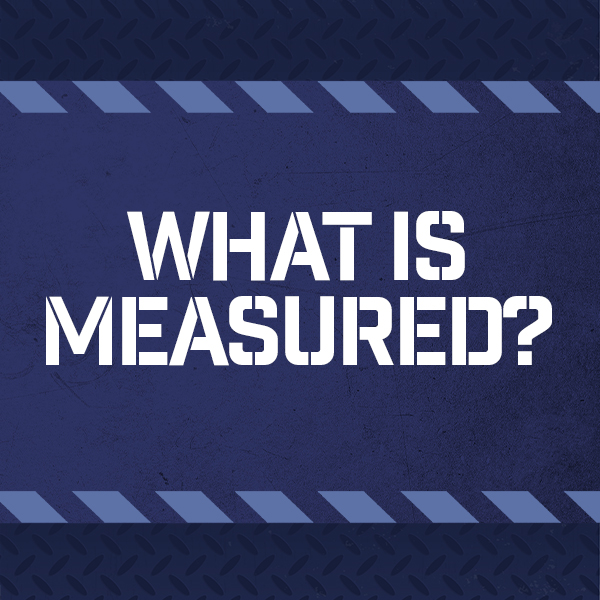 TRIR: Total recordable incident rate (i.e. OSHA rate)
Tracked on each division's scorecard!
Two Winners!
1. Best Overall Performance – Safety Champion: determined by the lowest TRIR score as of 12/31/22 (lowest score = best result)
2. Most-Improved Division: determined by the highest % of YoY decrease in TRIR
To qualify, winners must not exceed 125% of baseline TRIR (industry baseline is 3.6; so, division result cannot exceed 4.5)
Both winning divisions will earn bragging rights and a company-wide cookout hosted and paid for by HB Global!
Best Overall Performance—The Safety Champion: Steak & shrimp and the coveted Safety Champion trophy!
Most Improved Division: Burgers & dogs and Most-Improved trophy!